3D Printing at Your Library
Make toys, household objects, models and more with Somerset Library's 3D Printer.
1. Choose your Design
We like Thingiverse.com or Printables.com for designs.
2. Read and follow Somerset Library's 3D Printing Policy:
Designs up to a max size of 7″ x 7″ x 7″ can be printed.
Acceptable file formats: .stl, .obj
You will be charged for the cost of filament, typically between $1-$10.
The 3D Printer may only be used for lawful purposes.  Users are responsible for ensuring designs do not violate intellectual property rights.
3. Submit your design by filling out this form:

You may submit files for your prints by providing the URL or by sending the file via email to kilkelly@somersetlibrary.org.  Please fill out the form prior to sending files via email.

4. Pick up and pay for your design
Once your print is completed, you will receive an email letting you know it is ready for pickup.  You will have 7 days to pick up your print.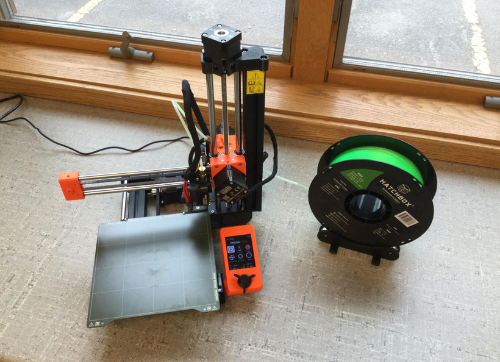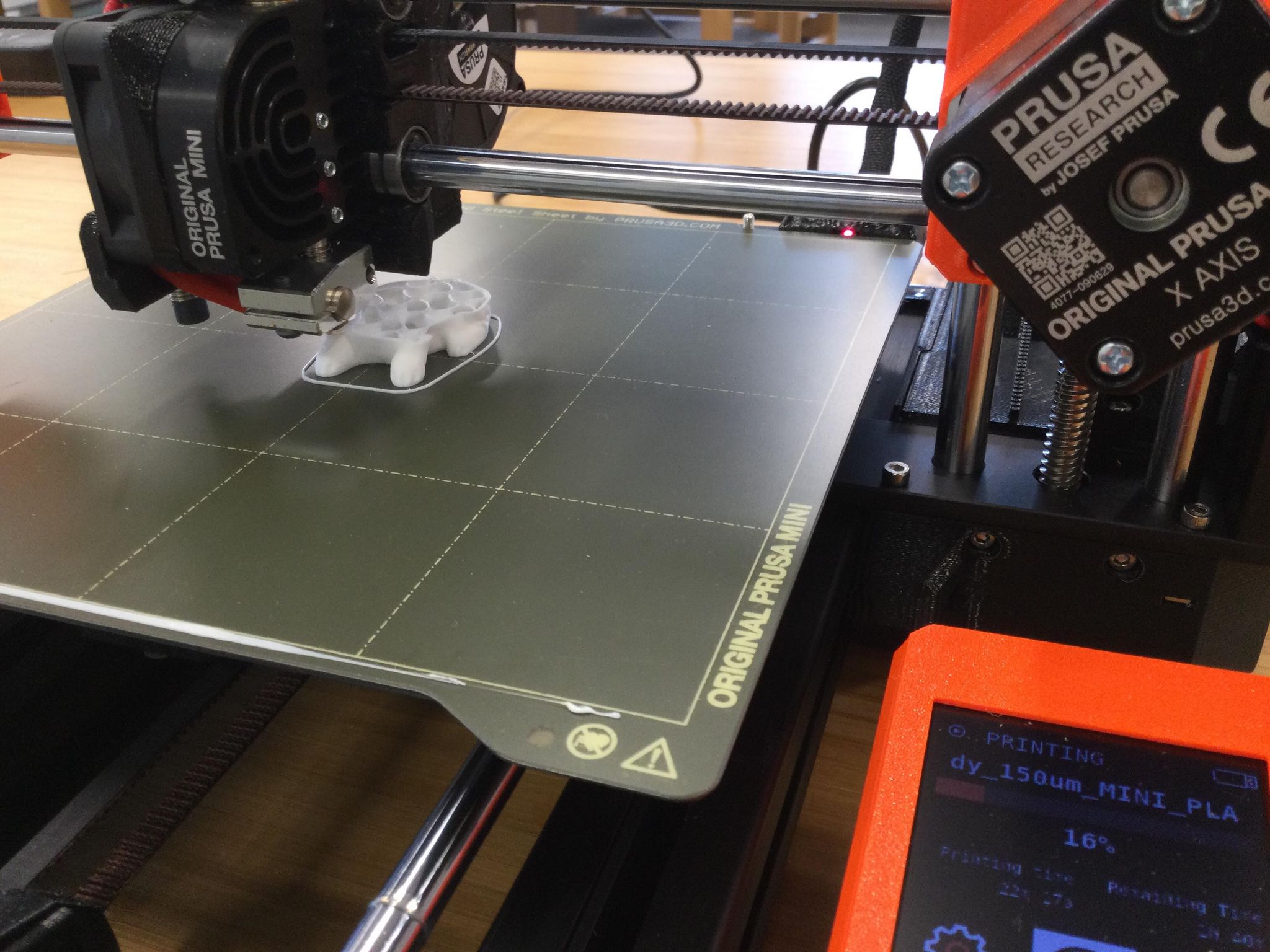 Frequently Asked Questions
What is the cost for 3D Printing?
The Library does not charge for the use of the printer, only the cost of filament used, including the supports.  The 3D Printer software will identify the cost prior to printing, and the amount charged will be rounded up to the nearest $1.  Payment is due at time of pickups.
Can I design my own prints?
Yes, if the print is submitted in a usable format and follows the guidelines in our 3D Printer Policy.  To design a print, you will need to use a Computer-Aided Design (CAD) software.  A free resource for creating your own prints is Tinkercad.com.
How long does it take to print?
Print time will vary based on the size and quality of the print.  Most prints will take several hours.  Please allow 1-2 weeks for the library to complete your print.
I submitted my design, now what?
We will send a confirmation email to the address provided.  The confirmation will inform you of the cost of the print and when it should be completed.  Once your print is completed, you will receive an email letting you know it is ready for pickup.
Can I cancel my print?
If you wish to cancel your print, you must do this within 24 hours of completing the form.  The email will include instructions for cancellation.
What happens if I don't pick up my print?
Prints will be kept by the library for 7 days.  After 7 days, the prints will be considered abandoned and disposed of by the library.
Hours 
Mon, Wed, Fri: 9AM - 6PM
Tues, Thurs: 9AM - 7PM
Sat: 9AM-1PM