The Scott History & Genealogy Room

Our mission is to collect, preserve, and offer public research space for historical records, pertaining to the history of Somerset, Star Prairie, and St. Joseph communities.
Visit

Please sign in at the front desk of the library and let the librarian know what records you're interested in viewing.
Hours

Mon 12:00 p.m.-3:00 p.m.
Tues 12:00 p.m.-3:00 p.m.
Thurs 12:00 p.m.-3:00 p.m.
Can't make it during regular hours?
Complete the Research and Appointment Request Form below.
Research assistance completed by a librarian or volunteer historian is available for a nominal fee.  Complete the form above for assistance.
Guidelines

Sign in at the front desk of the library.
Materials cannot leave the History Room.
To protect the collection, please leave food, beverages, ink pens, and backpacks outside the History Room.
Looking West on Mill Street, now known as Main Street, circa 1940
What is in the collection?

Area organization materials
Family genealogy
Maps, land atlases, and plat books
Local newspaper clippings
Pea Soup Days history
Somerset historical books and stories
Somerset High School yearbooks
Telephone directories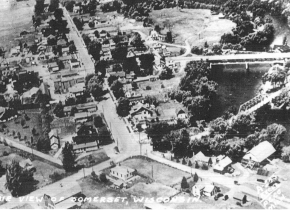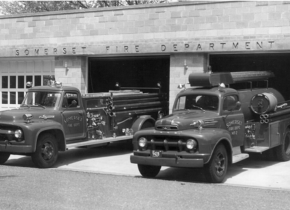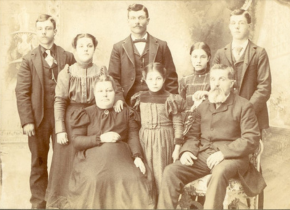 A history of the Somerset area and the first settlers, this collection contains most of Rosalie Parnell's book published in 1952 to show the history of Somereset, as well as parts of two other books: History of the St. Croix Valley by A.B. Easton (1909) and History of Northern Wisconsin by the Western Historical Society of Chicago, Illinois (1881).  Click here to view the book.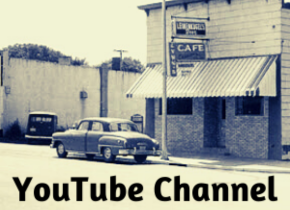 These conversations were complied as part of a library-sponsored oral history project.  The speakers shared their memories of historic events and life in Somerset.  They were recorded as part of an effort to preserve local history.  Click here to view the playlist.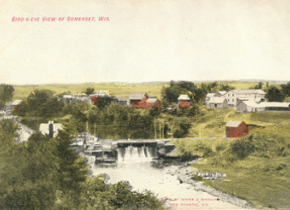 Written in 1956, the Triple Centennial Jubilee Souvenir Book celebrates 300 years of history.  It is a compilation of photos and stories of the founding and history of the Village of Somerset, Somerset Township, and St. Anne's Church.  Click here to view the book.
Hours 
Mon, Wed, Fri: 9AM - 6PM
Tues, Thurs: 9AM - 7PM
Sat: 9AM-1PM