Renew Somerset Library Campaign
Our former library building was just bursting at the seams! Completed over 25 years ago, it was showing its age. The inefficiency of the building and its systems kept us from being the outstanding community gathering place that we wanted to be.
Despite that, every day people could count on us for the services they depend on:
Public computers,

Wi-Fi connections,

Job resources,

Printing, scanning, and faxing,

Programming for people of all ages,

and, of course, books!
After two years of fundraising, we began the building process due to the time and money already invested.
Donations from Somerset residents and business owners account for over 75% of our current total donations. From private foundations, we have received $575,000. Our goal is reachable with participation from people like you. Will you help us?
Consider making a three-year pledge. We accept cash, checks, electronic funds transfer, stock donations and Required Minimum Distributions. Mail or deliver your donations to the address below. Over 50 people have donated their time, talent, and expertise to this project. We welcome you as a volunteer. Thank you for helping to write the next chapter.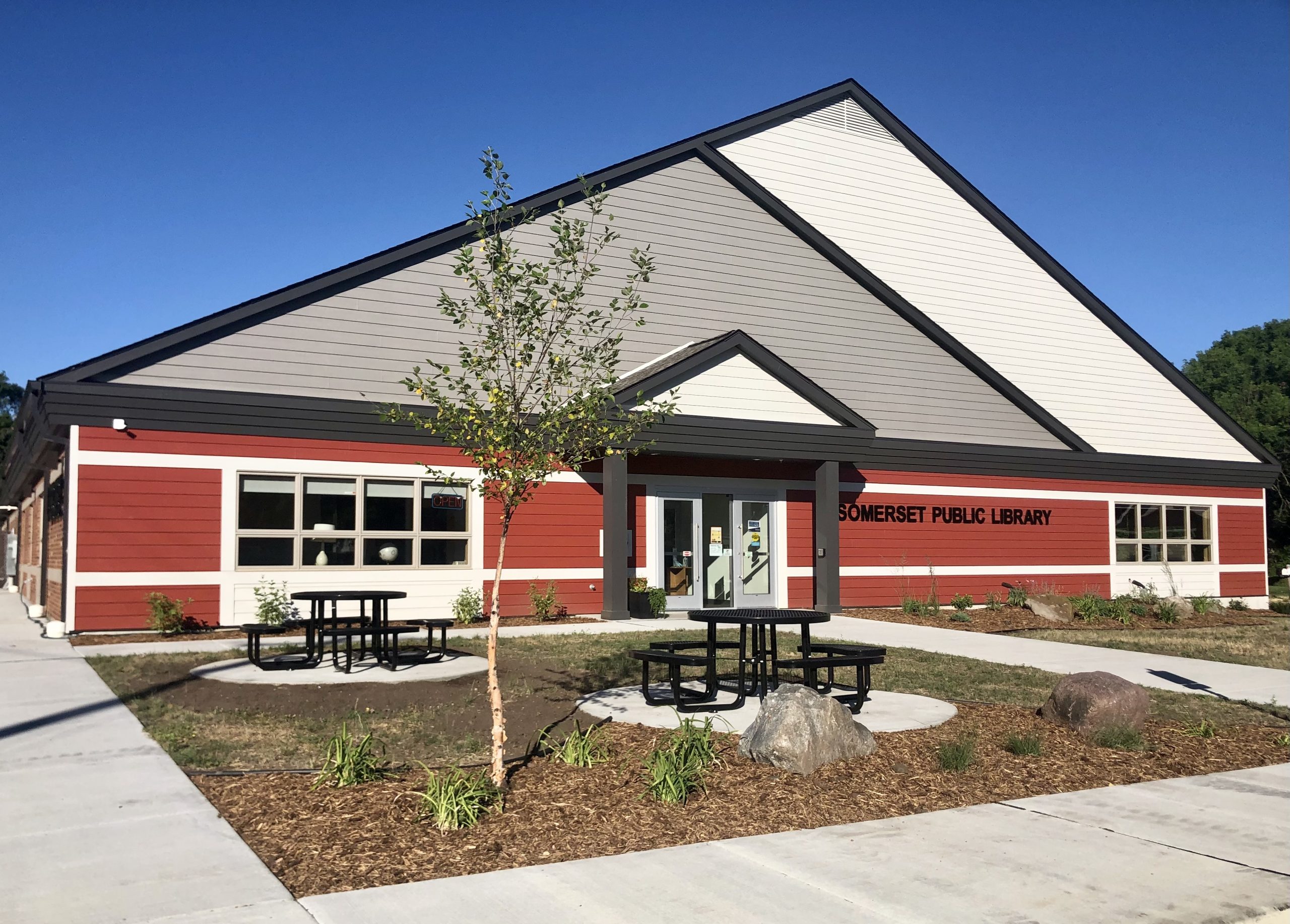 "The library is the center of community interaction for the village and township. This is the one place
where all of us of all ages can meet for friendship, mental stimulation, and assistance – a center that
defines Somerset's identity."